C-ATS Auto™
The evolution of the 21st century automobile is creating increased pressure for automakers to deliver a superior in-car experience for passengers and drivers alike. The rapid developments of in-car digital technology is creating new challenges for software development and redefining the emphasis placed on testing and quality assurance. CIeNET addresses these important challenges that OEMs and Tier 1 companies face by providing the best in-class solution leveraging our CIeNET Automated Test System for Automotive (C-ATS Auto™).
C-ATS Auto™ provides an automated software testing platform, including test management system, test executor, and easy-to-use test script development tools. C-ATS Auto™ has a high automation rate of In-vehicle Infotainment (IVI) software testing through a variety of test scenario simulations and also a complete set of auto check test results.
We help OEMs and Tier 1 companies improve test efficiency, reduce product time-to-market and ensure high product quality for automotive infotainment systems.
Software Testing Challenges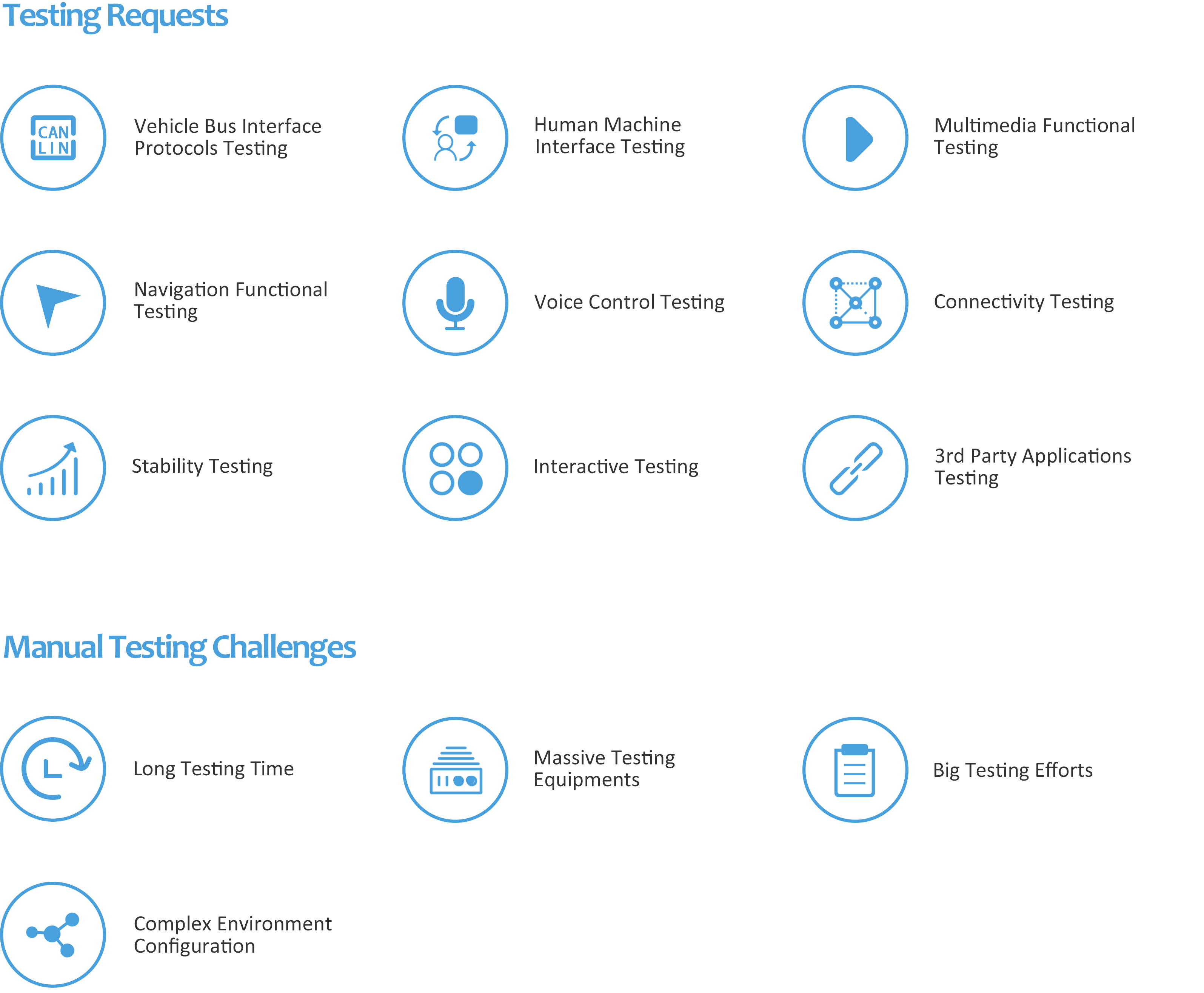 Intelligent Scripting Environment
Vehicle BUS (CAN/LIN/FlexRay) Simulation
Ignition Simulation
Chime Recognition
Speech Recognition
USB Plug in/out Simulation
Text & Image Compare
Android & iOS Devices Supported
AI-based Log Analysis & In-depth Test Report
Screen Capture from Multiple Displays
Easy Scripting without Coding Background
XML and Python Scripting Languages Supported
Graphical Test Studio
Multi-tasking and Flexible Deployment
Dynamic Task Assignment
Remote Test Executor Configuration

C-ATS Auto™  Architecture