Michael Yuan, EVP of CIeNET International, Grace Sang, Site Manager of CIeNET Technology and Development Center in Toronto and Eva Chow, Business Development Director of CIeNET International attended the 2016 Annual Diversity Procurement Fair held by Canadian Aboriginal and Minority Supplier Council (CAMSC) in Toronto.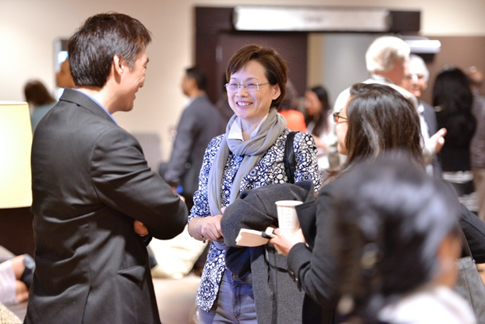 CAMSC is a non-profit organization created in 2004 to advance the economic strength of Aboriginal and visible minority communities through business development and employment. As the 1st year member of CAMSC, CIeNET re-connected with former customers in the fair while also establishing new business contacts to support its North America expansion plans.
A technical company founded by Asian Americans, CIeNET always proactively participates events and programs that are aimed at increasing business chances for minority companies, and has made significant contribution in enhancing the social influence and business development for minorities' companies, especially Asian American companies in US, and thus awarded the Minority Global Technology Firm of the Year by the MBDA of US Department of Commerce in 2010.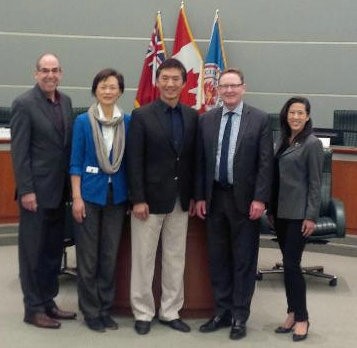 During the time, CIeNET delegate visited the Markham City Hall at Markham Civic Center, where they had phone conversation with Frank Scarpitti, the Mayor of Markham and met with Andy Taylor, Chief Administrative Officer, Stephen Chait, Director of Economic Development and Development Services Commission and Sandra Tam, Senior Business Development Officer, for a warm reception and meeting. Both sides discussed strategies for continued economic and technological growth in the city of Markham and how both can support each other in this endeavor.
About CIeNET
CIeNET, an ALTEN Group Company, is a global information technology software development, consulting, and solutions company. Founded in 2000, CIeNET focuses on mobility, embedded systems, and enterprise software technologies delivering services from development centers with customer support offices in North America, Europe, and Asia. CIeNET provides innovative solutions from concept to reality by helping customers bring ideas and products to market quickly and cost-effectively. CIeNET has been recognized by the International Association of Outsourcing Professionals (IAOP) as a Global Outsourcing Top 100 company fourteen times in the past years and has received honors from Gartner, IDC and ChinaSourcing. CIeNET has ISO9001 and 27001 certification and CMMI3 certificate with Agile-based processes. For more information, visit www.cienet.com.
Press Contact
Marketing Department
010-84170088