Shenzhen, 5th May, 2017
CIeNET, the leading technical consulting, software engineering and solution service provider announces the relocation of its Shenzhen Research & Development Center on May 2nd. The Shenzhen Research & Development Center is moved to the new location at Rm 2508, CR Land Building Tower E, No.18 Dachong 1st Road, Nanshan District, Shenzhen.
The new Shenzhen office is located in the new High-tech Industrial Park and close to the top 500 multinational companies of Information Technology industry, such as Qualcomm, Ericsson, TCL, etc.
 CIeNET is fostering a healthy, happy and comfortable workplace for our staff that will lead to better employee performance and success, and will ultimately increase revenue growth and customer satisfaction. Built in 2011, Shenzhen Research & Development Center continues to provide innovative technical services and solutions to customers. Leveraging our comprehensive domain expertise and software technologies in the areas of telecom and mobile Internet, we help customers develop cutting-edge products to increase global competitiveness and expand global market presence.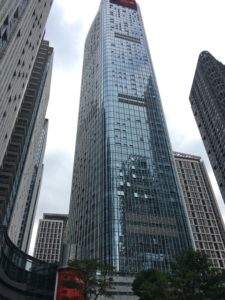 About CIeNET
CIeNET, an ALTEN Group Company, is a global information technology software development, consulting, and solutions company. Founded in 2000, CIeNET focuses on mobility, embedded systems, and enterprise software technologies delivering services from development centers with customer support offices in North America, Europe, and Asia. CIeNET provides innovative solutions from concept to reality by helping customers bring ideas and products to market quickly and cost-effectively. CIeNET has been recognized by the International Association of Outsourcing Professionals (IAOP) as a Global Outsourcing Top 100 company fourteen times in the past years and has received honors from Gartner, IDC and ChinaSourcing. CIeNET has ISO9001 and 27001 certification and CMMI3 certificate with Agile-based processes. For more information, visit www.cienet.com.
Press Contact
Marketing Department
010-84170088