Chengdu, October 16th, 2017
CIeNET, the leading technical consulting, software engineering and solution service provider announces the relocation of its Chengdu Research & Development Center on October 16th. The Chengdu Research & Development Center is moved to the new location at 2F, A6 Building, Tianfu Software Park, Gaoxin District, Chengdu.
The Chengdu Tianfu Software Park (TSP), located in the southern park of the Chengdu Hi-tech Industrial Development Zone, is Asia's largest specialized business IT park and one of China's first 10 national software industry bases. TSP has been the fastest-growing professional software park in China, with a total of more than 600 renown domestic and international companies, including IBM, SAP, NEC, Cisco, EMC, Philips, Dell, Huawei, Alibaba, Siemens, Ericsson, and Tencent. 40% of the tenants are foreign-funded companies and 34 Fortune Global 500 companies.
"The new technology center will enable us to better serve our growing customer base and co-developers in western China, empower closer collaboration, and provide important access to a leading center of R&D and innovation," according to Howard Yang, General Manager of CIeNET.
Headquartered in Beijing, China, CIeNET has global offices in Chengdu, Hangzhou, Shanghai, Nanjing, Wuhan, Shenzhen, Guangzhou, Taipei, San Francisco, Chicago, Detroit, Los Angeles, Danbury, Toronto, Milan and Linkoping. CIeNET will continue to support customers in western China and provide innovative technologies services and solutions.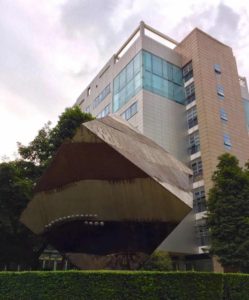 About CIeNET
CIeNET, an ALTEN Group Company, is a global information technology software development, consulting, and solutions company. Founded in 2000, CIeNET focuses on mobility, embedded systems, and enterprise software technologies delivering services from development centers with customer support offices in North America, Europe, and Asia. CIeNET provides innovative solutions from concept to reality by helping customers bring ideas and products to market quickly and cost-effectively. CIeNET has been recognized by the International Association of Outsourcing Professionals (IAOP) as a Global Outsourcing Top 100 company fourteen times in the past years and has received honors from Gartner, IDC and ChinaSourcing. CIeNET has ISO9001 and 27001 certification and CMMI3 certificate with Agile-based processes. For more information, visit www.cienet.com.
Press Contact
Marketing Department
010-84170088