CIeNET has successfully passed the TISAX (Trusted Information Security Assessment Exchange) protection requirements (Assessment Level 3) audit recently and has obtained the highly-regarded TISAX information security and prototype protection label. This signifies that CIeNET fully meets the highest standards and requirements of the European automotive industry in the field of information security and is providing customers with exceptionally secure services.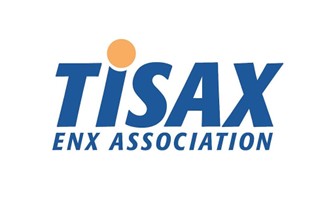 With the development of digitalization and intelligence within automobiles, the automobile industry must put forward higher requirements for information security technology and management. At present, German OEMs, such as Volkswagen, BMW, and Daimler, have explicitly requested all their global suppliers pass the TISAX audit. Getting the TISAX label has become an important prerequisite for cooperating with them.
CIeNET's information security system began in 2007, and CIeNET has more than ten years of experience in information security management. CIeNET started the TISAX audit project to match our information security system to the international standards of information security within the automotive industry. In addition to meeting our customers' expectations, this is also an opportunity for us to extend our information security management system to other areas for improvement.
The TISAX auditor is from KPMG, one of the first TISAX audit service providers recognized by the European Network Exchange (ENX). KPMG has rich and professional audit experience in the field of information security and compliance and is highly esteemed among auditors. Passing the TISAX audit is a great affirmation of CIeNET's capabilities in information security management and prototype protection and is another important milestone in CIeNET's continued development in the automotive field.
Furthermore, CIeNET has rich experience in mobile, telecom, embedded, IoT and enterprise-level solutions, and continuously improves management and R&D processes with the help of a high-standard management system, CMMI DEV 2.0 and other methods to ensure the quality of project delivery. In the future, CIeNET will continue to match international standards, strengthen the construction of information security systems, improve quality management and R&D capabilities, and continue to protect customer information security and maintain product quality.
About TISAX
TISAX (Trusted Information Security Assessment Exchange) originated from Volkswagen's information security evaluation of its suppliers to ensure security while exchanging and sharing data. Subsequently, VDA and ENX extended the application range of TISAX to all German OEMs and their suppliers. The result has been accepted by all industry participants, and it has become a widely-recognized general information security exchange mechanism.
About CIeNET
CIeNET, an ALTEN Group Company, is a global information technology software development, consulting, and solutions company. Founded in 2000, CIeNET focuses on mobility, embedded systems, and enterprise software technologies delivering services from development centers with customer support offices in North America, Europe, and Asia. CIeNET provides innovative solutions from concept to reality by helping customers bring ideas and products to market quickly and cost-effectively. CIeNET has been recognized by the International Association of Outsourcing Professionals (IAOP) as a Global Outsourcing Top 100 company fourteen times in the past years and has received honors from Gartner, IDC and ChinaSourcing. CIeNET has ISO9001 and 27001 certification and CMMI3 certificate with Agile-based processes. For more information, visit www.cienet.com.
Press Contact
Marketing Department
010-84170088